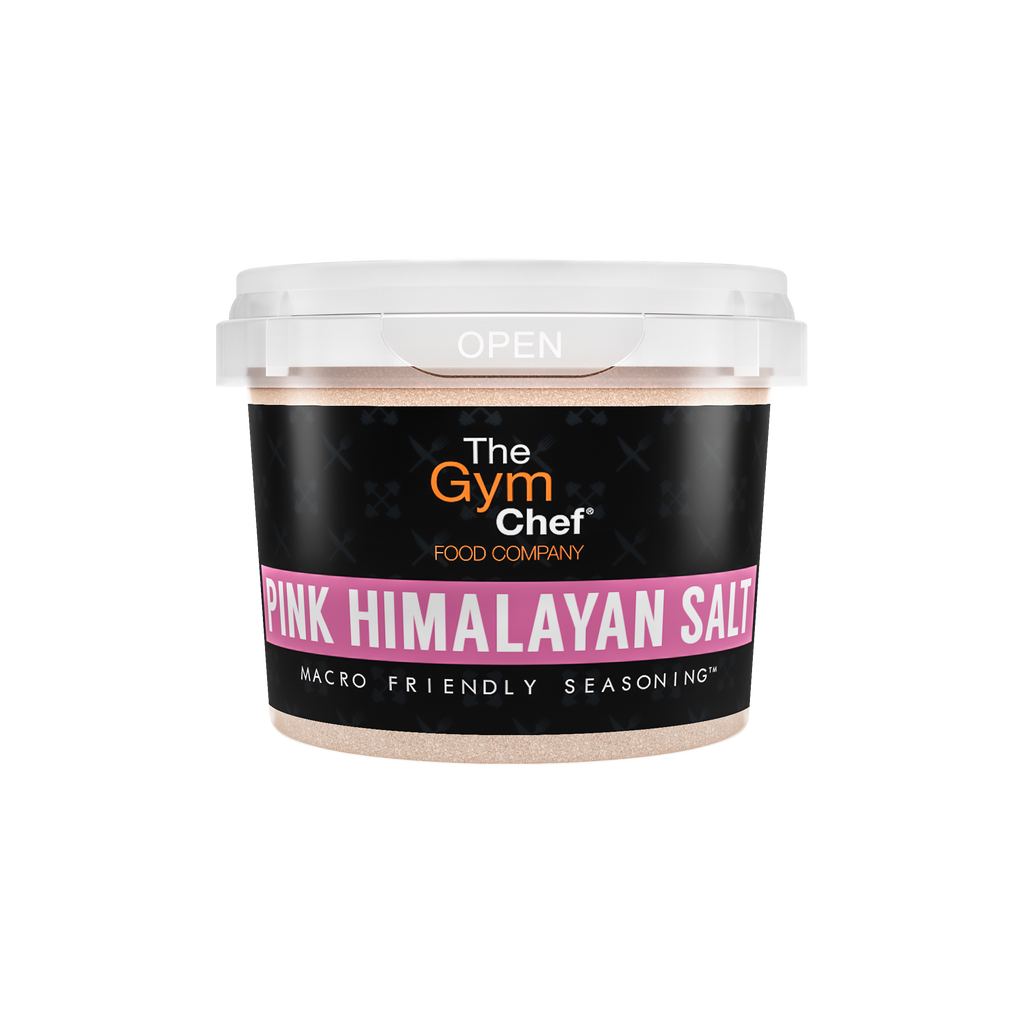 PREMIUM HIGH QUALITY PINK HIMALAYAN SALT BY THE GYM CHEF - FINE GROUND
Since our whole range is free from any additives, preserves and excess salt we give you the best quality Himalayan Salt to add that extra flavour to your dishes.
Mined from ancient sea beds, our Himalayan salt boast a plethora of health benefits as well as complimenting the whole The Gym Chef seasoning range. Ditch that bleached table salt, go natural and add depth and texture to your dishes that only our Pink Himalayan Salt can deliver.
Health benefits of Himalayan Salt:
Improves the rate of hydration by providing trace minerals
Reduces muscle cramps by improving minerals and hydration 
Helps balance blood sugar levels
Aids with Detoxifying the body
Supports hormonal balance in everyone
Acts as a powerful antihistamine
Ingredients: 100% Pink Himalayan Salt
Weight: 120g