Why Choose The Gym Chef?
Our original recipe macro friendly seasonings are highly concentrated and pack a punch of flavour. The perfect partner to flavour your meal prep plan. All you have to do is Sprinkle, Cook and Eat.
Find your 'Reason to Season'
Getting started with The Gym Chef couldn't be easier...Choose from our Classic Tower of Power, or shop by your flavourite protein, or build your own bundle.
What makes us so tasty
Our unique range of seasoning blends have been designed to make healthy food taste great, all while keeping calories down. No need for sugar filled sauces. A little sprinkle of our spices can transform any dish.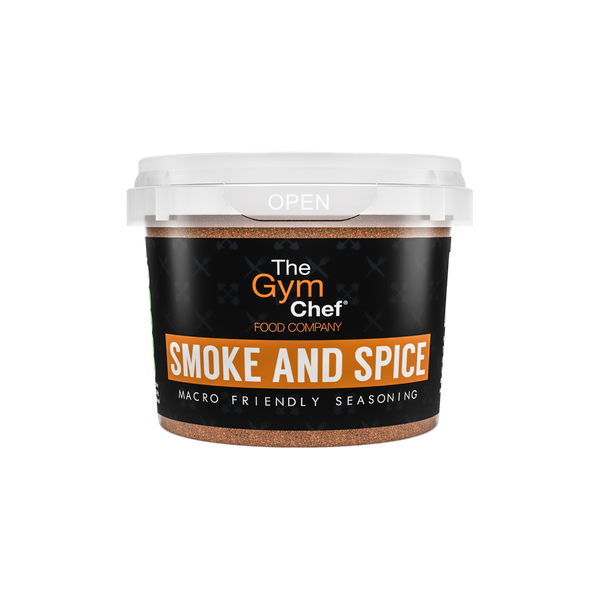 Up to 20 servings per pot

Concentrated flavour in every pot. We do not use any fillers or bulking ages. Just pure herbs and spices.

No added salt and no added sugar

Low sodium blends to keep your meals full of flavour.

All natural seasoning blends

Clean seasoning blends with no nasties, no additives or preservatives.

Plant based

High quality ingredients in every pot. Vegetarian friendly, gluten free.
The Tower of Power
Our most popular selection pack... Giving you the power to take control of your meal prep.
ALL NATURAL INGREDIENTS
We only use the very best high quality ingredients. All natural with no additives or preservatives. No nasties and absolutely no fillers, cereals or flours in our seasoning blends.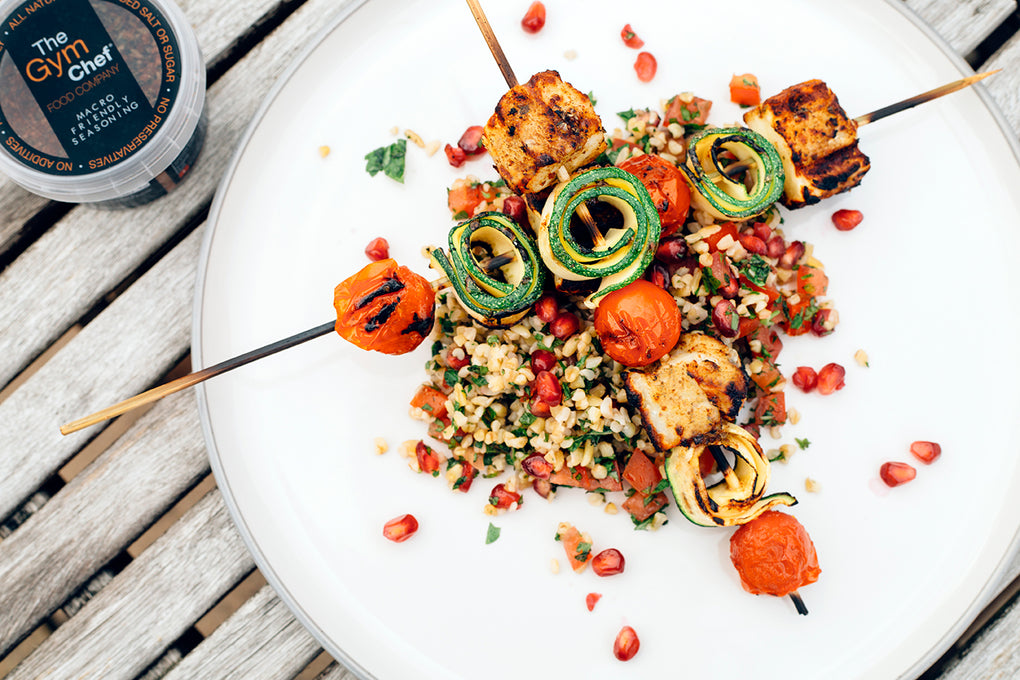 NO ADDED SALT OR SUGAR
Our robust seasoning blends are packed full of flavour without the need for any added salt or sugar. 100% flavour without any unnecessary calories. Just a pinch of our seasoning can transform any dish!
UNIQUE CONCENTRATED FLAVOUR
Used by athletes, fitness enthusiasts and healthy eaters all over the globe. There is no other seasoning like this on the market. Just Sprinkle, Cook and Eat, it's that easy! DISCOVER YOUR #REASON2SEASON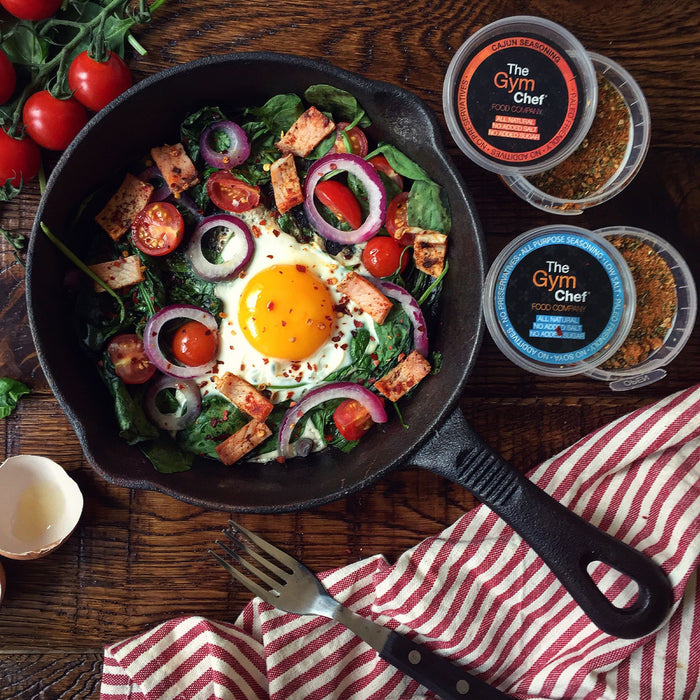 How to use
Create delicious meals in three easy steps: SPRINKLE, COOK and EAT.
Testimonials
I have been purchasing from this Company for over 3 years now since 2018! It has been travelling with me everywhere when I am given work apartment for work I make sure i have this in my suitcase. what i love about this spice pots is the convenient pot size which really goes along way. the flavours are really good quality lil spice added goes a long way!!!! i have made bbq wings with cajun spice. smoke and spice i have made tandoori chickens. i don't share with my family as they don't like spices! i guess its all for me then !! i give this Product 10/10 you wont be disappointed!!
Great service and products. Good delivery times and can't fault the range of seasonings no hidden fillers or crap in them. Apron is smart too 👍
I was introduced to Gym Chef in 2017 by my fitness coach and instantly fell in love with the flavours of the seasonings. The 'tower of power' is always my go to purchase and bought 4 of these at Body power in 2018. The flavours of these seasonings are like no other on the market. Truly exceptional products from a truly exceptional brand. We'll done guys *****
I have used Gym chef every day since 2013. There seasonings are the best you can buy. Why use anything less than the best?
Seasoning Bundles just for you