Build your own Tower of Power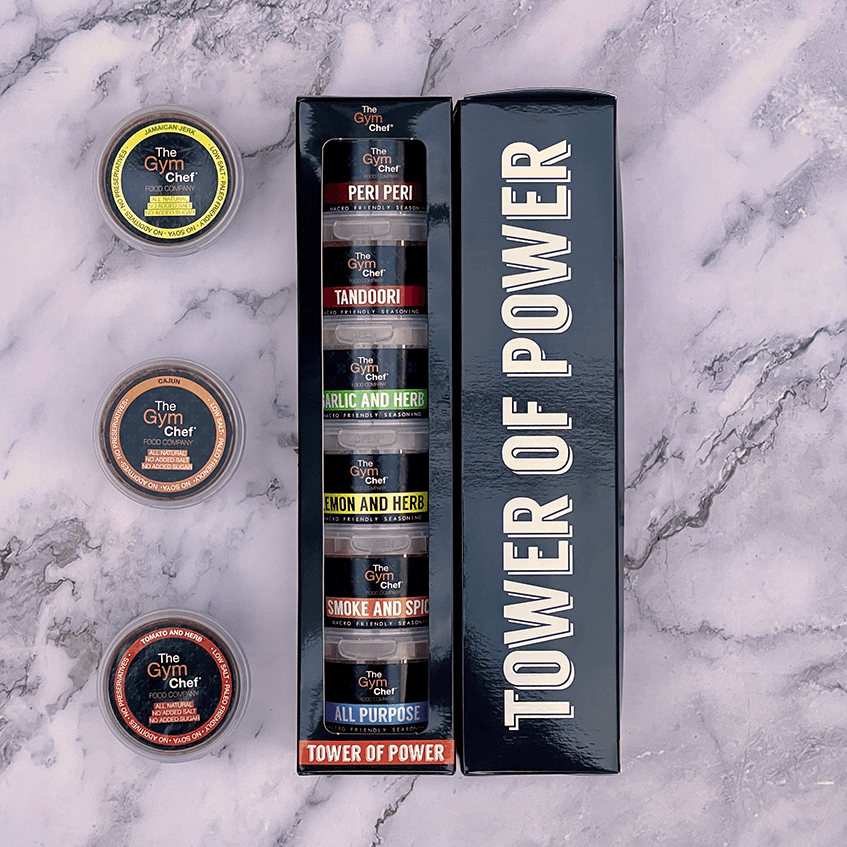 Build your own Tower of Power
Build your personalise Tower of Power 6 pack with your favourite Gym Chef macro friendly seasoning flavours.
Choose from:
Peri Peri, Tandoori, Garlic and Herb, Lemon and Herb, Smoke and Spice, All Purpose, Jamaican Jerk, Tomato and Herb, Cajun, Summer BBQ, Pink Himalayan Salt or Cracked Black Pepper (Strong).
Pick any combination of 6 flavours. You can even pick 6 of your favourite flavour.