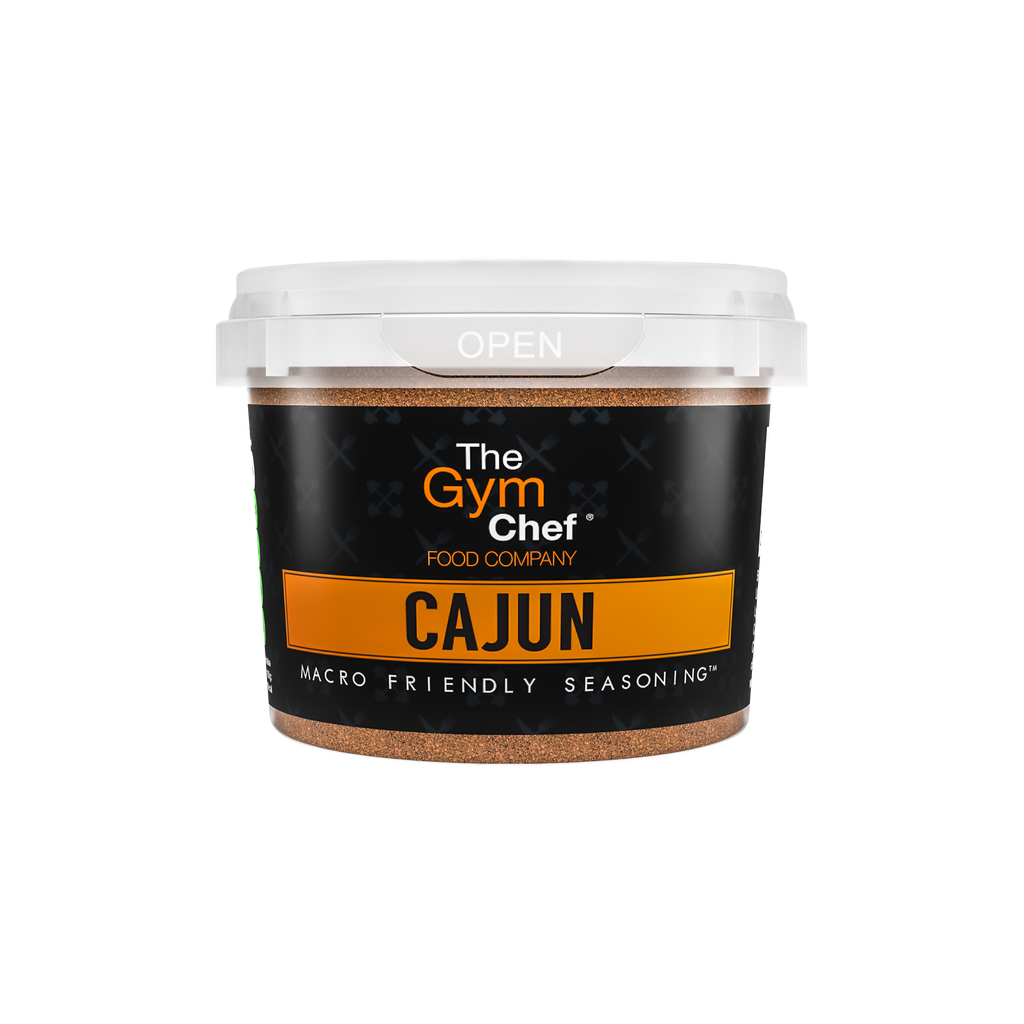 Introducing The Gym Chef Food Company's fiery Cajun seasoning pots.
The perfect blend of heat, spice and BIG flavour. Bringing the DEEP SOUTH to your meal prep and cooking in general. Our flavours are known to be highly concentrate so a little goes a long way, our cajun is no exception but with some added fire!
Our Cajun tastes amazing on shrimp, chicken or your seasonal vegetables. For Tofu fans this can go a long way to adding an extra hit of flavour to your dish, Grilled Cajun tofu is a big favourite amongst our vegetarian customers and is something you do not want to miss out on!
For more Ideas on how to use your own Cajun pot check out our Recipes page.
Ingredients: Paprika, Cumin Powder, Coriander Powder, Cracked Pepper, Cayenne Pepper, Garlic, Onion, Parsley, Oregano, Red Chilli Flakes.
Each 50g tub is enough to season 10-20 meals!
All of our seasoning blends contain:
No added salt
No added sugar
No additives
No preservatives
No Soya
High pepper content to help promote a Thermogenic reaction, aiming to increase metabolism. 
Nutritional Information:
 
Per 100g
Per 5g serving

Energy 

kJ
1691
85
kcal
401
20.1
FAT
11.5
0.6
of which Saturates
1.8
0.1
Carbohydrates
59.5
3.0
of which Sugars
14.6
0.7
Protein
14.9
0.7
Sodium
0.13
0