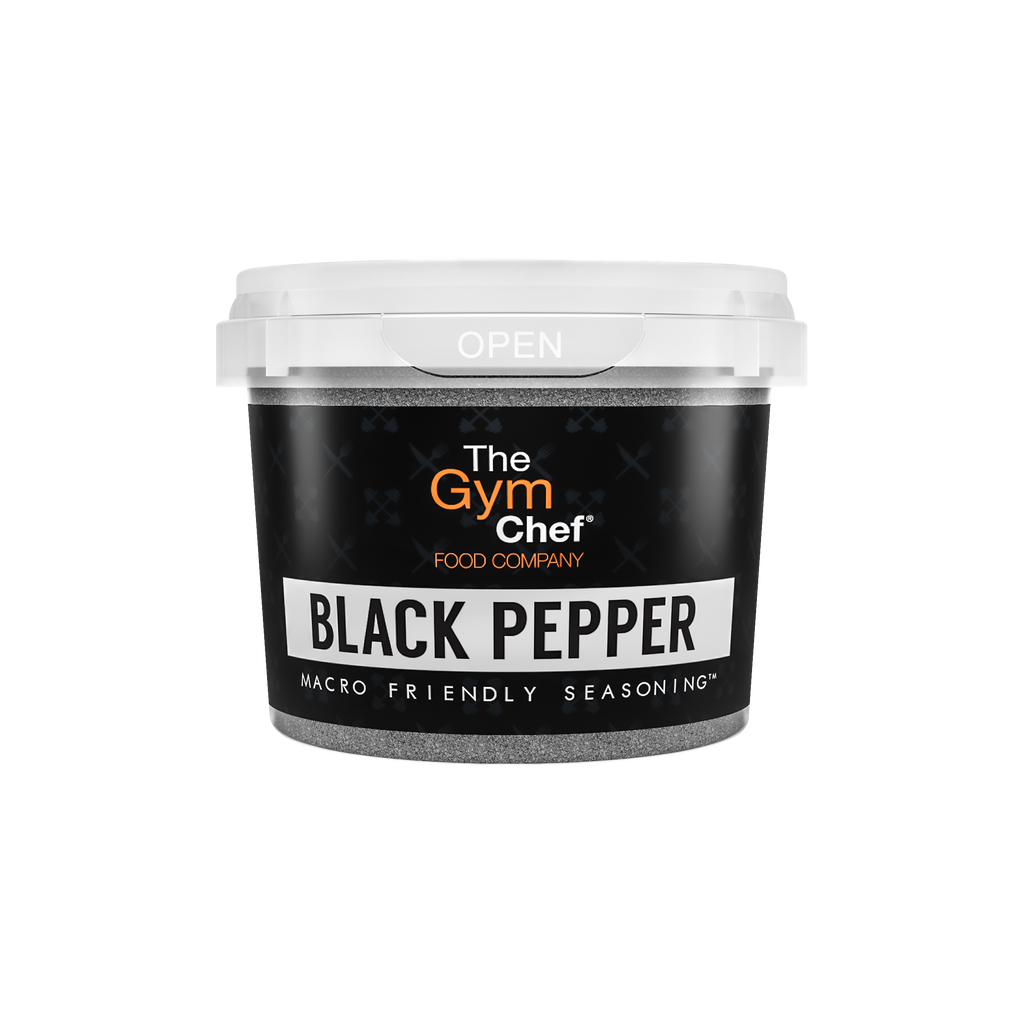 PREMIUM HIGH QUALITY CRACKED BLACK PEPPER BY THE GYM CHEF - SUPER STRONG!

I know what you're thinking, this is just some regular old cracked black pepper, but no, this is full strength, full bodied, power packed, SWOLE black pepper. One pinch of this will add a whole other dimension to your dish, use sparingly, don't say we didn't tell you.
Pair this up with our Pink Himalayan Salt and you have a set of amazing seasoning basics. Sometimes a little salt and pepper is enough to do the job!
Roughly crushed, ready to sprinkle.

No need for a pepper mill!

Ideal for using as a garnish and general seasoning.

Use together with our Pink Himalayan Salt for a simple way to seasoning any dish.

Can help calm digestive issues, provides manganese, iron and vitamin K.
Each tub holds 60g of black pepper.
Ingredients: 100% Premium cracked black pepper.